We bring fresh healthy flavours to retreats of all kinds – including our own cooking retreats.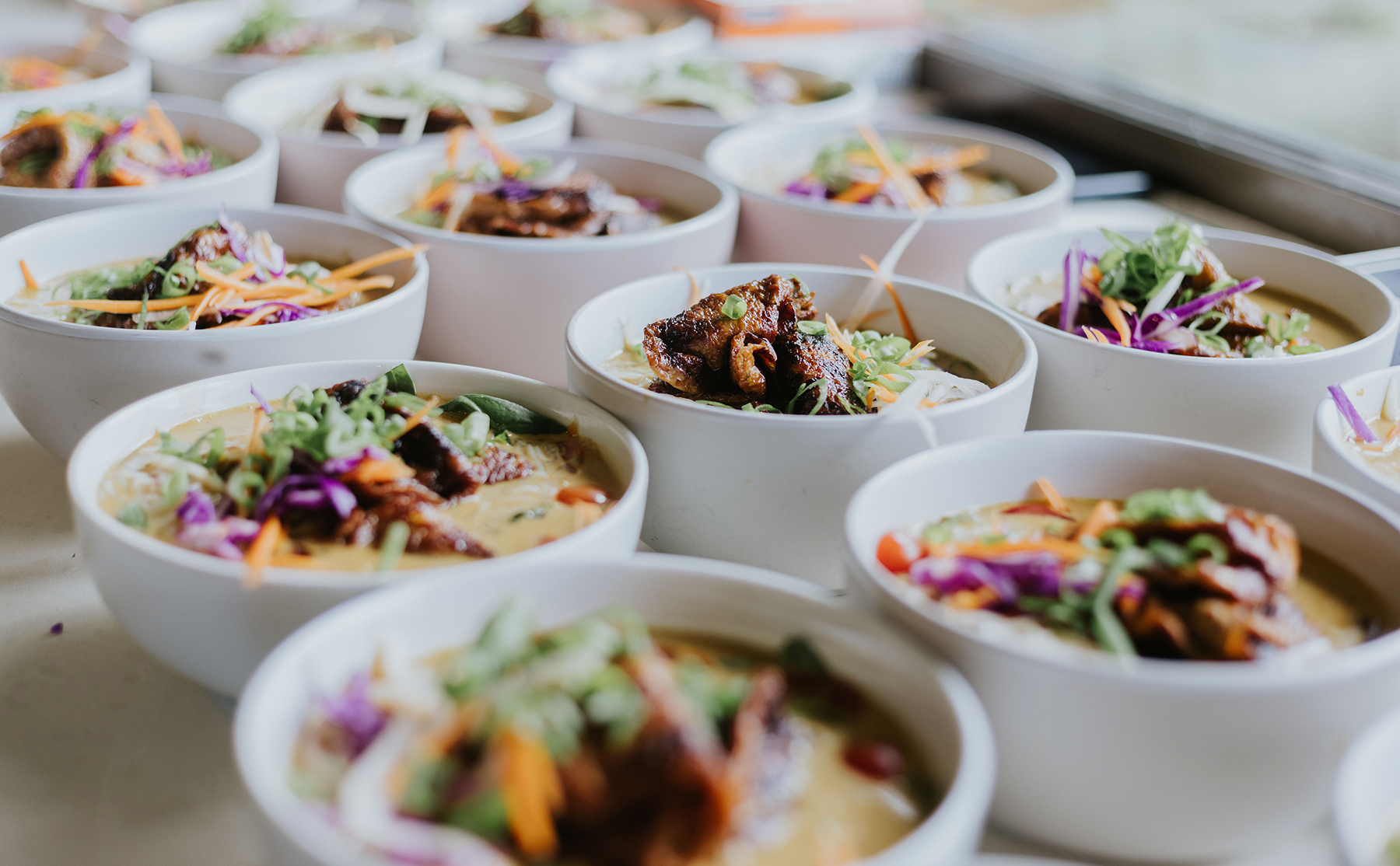 Our aim is to wow and nourish our guests. On retreats we love to take the guests on a journey around the world, creating interesting, balanced and varied menus to wow and nourish, often introducing them to new flavours or ingredients they may have never tried.
Love Notes From Our Guests
Thank you for your heart felt cooking, your smiles and your generous souls. Your food and your presence added to this retreat 100 fold!
We hope to experience your rainbow of flavours and your laughter again.
Vikki & Lyndall
Amara 2022
Excuse me Claude, but did you put some ecstasy in this afternoon tea ….. I think we're all just a bit too happy after eating it.
Lizzy
Mindful Creative Living Retreat 2022
Your food is to die for!! I wish I could eat like this every day – the most unbelievable flavours yet so healthy – you are a wonder Claude!
Best part of the retreat!!
Loved EVERYTHING! You guys have inspired me to get back into my kitchen, when are you releasing a cookbook?
You guys are absolutely awesome! Some of the best food I've ever eaten! Many thanks
OMG- who knew healthy food could be so delicious. You guys are amazing. Thank you so much for everything, the beautiful smiles through service and the amazing food, love Deanna.
Wow, you have added to the retreat experience in such a beautiful way. Each exquisite taste a delicacy. A wonderful way to be mindful in this beautiful setting.
You guys helped me through the breath work, smelling all those delicious aromatics, a chefs kiss.
Food was amazing and I love Jon's accent!!
Thank you for all your hard work. The food was amazing. You both made us all feel special. I cannot compliment you enough. You both rock!
Your food, your hospitality, your humour & your smiles- the PERFECT recipe for the most pleasurable and enjoyable experience EVERY TIME
 I have just returned to my room full of yet another beyond delicious meal of your creation. All week you have taken us to India, Italy, Greece, Thailand, England, Mexico, Japan, America and beyond! I am truly truly grateful for not just the excellent balanced, thoughtful nutrition, but the flavours you have created and the absolutely quality ingredients!
Your skill, kindness, energy , passion and friendliness beam in every mouthful!
We are truly, bottom of the heart grateful! Xx
Cook Book Currently Baking!
We have heard your calls for Claude's recipe book and are happy to announce that is currently in the works. Subscribe below to be the first to hear when it is released.